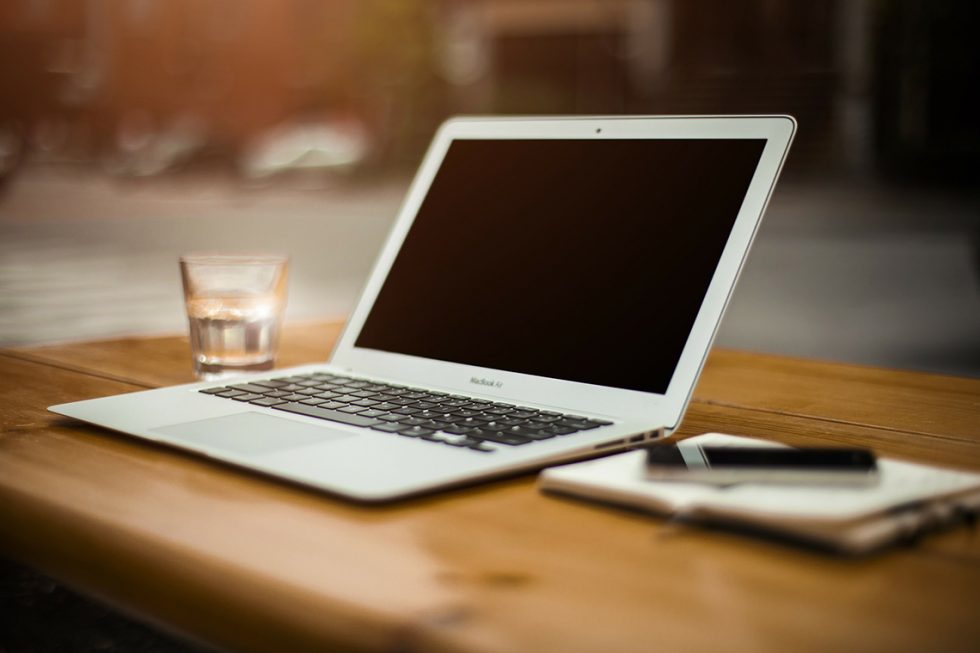 Do you use Internet while travelling? Have you ever connected to an open public network, for example at airports, cafes or hotspots in public areas? If you answered yes at least once, you should consider getting a VPN. Do not impose your data to risk. Learn what is a VPN and take control over your browsing.
What is a VPN?
VPN stands for virtual private network. It is private, because it is encrypted. Nowadays, not only large firms are using a VPN. In fact, it is getting popular among households and individuals. I would recommend using a VPN especially if you are a frequent traveler.
The way it works is that your IP address will be changed and you we will be assigned a new IP address. For example, I am browsing the Internet in a Starbucks in Manila. However, with a VPN it will look like I am in New York or Slovakia or wherever.
A VPN makes your connection anonymous and secure. Pages you visit will only get information about the server of the provider, but no details about your connection, nor your location. Your online activity will be completely encrypted. Simply speaking, nobody will see what you are doing on the Internet.
Why use a VPN?
There are many reasons. With a VPN you:
access geo-restricted content
Geo-restrictions are common among video streaming sites. With a VPN watching sport, news or YouTube videos online will not be a problem any more.
bypass blocked and filtered sites
Some countries are known for denying access to certain websites mostly social networks or specific applications and services. With a VPN you will not be surprised that you can not access you mail box or your favorite social network, for example. You will simply bypass censorship. Read more about problematic countries below. 
browse the Internet securely
A VPN connection ensures that your data such as logins, passwords, credit card information etc. will be safe and protected, especially if you use open public or semi-public networks (airport, bus, coffee shops, stations, hotels).
Be extra careful with open public Wi-Fi
This is very important, so let´s stay here for a while. While connecting to an open public network you put yourself at risk more than you might think. Anybody connected to the same network can easily steal your data and contents. If you consider the character of this network, it can be thousands of potential thieves.
However, the problem goes even further. Even without actively connecting to an open public network, your own smartphone can be the traitor.
How is it possible?
This PhD student explained it perfectly in his TEDx speech. The thing is that your smartphone is constantly looking for networks that it was connected to in the past. This information is sent out with an encrypt. Now, the problem comes. Let´s say once upon a time you were connected to McDonalds´ Wi-Fi. Anybody can pretend that his laptop is the McDonalds network. It is simple. He only needs to change his network´s name to McDonalds. Your smartphone connects even without you knowing about it. If this person is a criminal, an online hacker or a wardriver, he can see all your data.
What to do about it?
Remove networks that you do not use any more from your phone or laptop.
Do not connect to open public networks.
If you do connect to an open public network, use VPN and then remove the network afterwards.
Problematic countries
Some countries are filtering or blocking certain websites, apps, services, usually based on political reasons and interests. Mostly it affects social networks such as Facebook or Instagram and Google services. However, it is not always the country who blocks a site. Sometimes, it is Google itself who disrupts its services in a particular country.
Disruptions are often for example in:
China
YouTube, Facebook, Gmail, Google are blocked at the moment. In China they use their own search engine instead of Google Search.
Iran
Last time I visited Iran (September 2017) Facebook, YouTube were blocked, as well as websites providing a VPN. Gmail worked. However, after the protests in January 2018 Instagram and Telegram (a popular app similar to WhatsApp) was blocked until the protests stop. Some Google services are blocked too.
Cuba
I asked many people who have been to Cuba about their experience and I got a ton of different answers. Some say Facebook and WhatsApp work well, but it is impossible to make calls through them. In fact, for calling they prefer using an app called IMO. For someone everything worked well, someone says Viber and Skype do not work. Gmail should work without any restrictions. Allegedly, these differences depend on the network you connect to. All in all, this is a good reason to use a VPN.
These disruptions tend to change often. Therefore, always search for updates before you leave for your trip. You can find some information in Google´s Google transparency report – transparencyreport.google.com or join country-specific Facebook groups, preferably those with a lot of members and ask them. I would recommend joining these Facebook groups, for example: See You in Iran, All about Cuba, China Travel.
How to choose a VPN?
There is a wide variety of paid and free VPN services. What makes the difference is speed, data limitation and reliability. I personally use a paid VPN and I would be careful with free VPNs because I heard some of them have been spying on people and have stolen their identities.
It is recommended to use a VPN with automatic connection, so that you will be protected from the beginning of your connection or as fast as possible.
Paid VPN
I am a satisfied user of ExpressVPN. It works well for 3 different devices at the same time (e.g. your smartphone, laptop and another device). Their superfast and helpful online support is another big advantage. Also, they provide a 30-day money-back guarantee without any questions asked.
"ExpressVPN uses Advanced Encryption Standard with 256-bit keys. It is the same encryption standard adopted by the U.S. government and used by security experts worldwide to protect classified information. That said, even your Internet Service Provider will not be able to detect your browsing history and internet traffic." ExpressVPN confirmed.
It is not the cheapest VPN you can get, but one of the best and most popular. No matter which VPN you choose, I recommend signing up for a longer period (1-2 years) and you will get a discount.
Cheaper alternatives are another popular VPNs, for example: Buffered VPN, NordVPN, CyberGhost, AirVPN, IPVanish.
Free VPN
You might want to try a free VPN first and see what it is like. No problem. These are some of the free VPN providers: TunnelBear, Hotspot Shield, Psiphon, Lantern, Ultrasurf VPN.
Many of them offer a paid version as well, so that you just upgrade to premium and you will get additional advantages such as higher speed, unlimited data etc.
VPN is a great thing unless it is abused for example to spread illegal content. All these things are just a tiny bit of what could be said about safe internet browsing and protecting your online data. But it might kickstart you to be more careful in this digital world.
Sources: cybersec.sk; ExpressVPN; Bram Bonné: Your smartphone is leaking your information (TEDxGhent)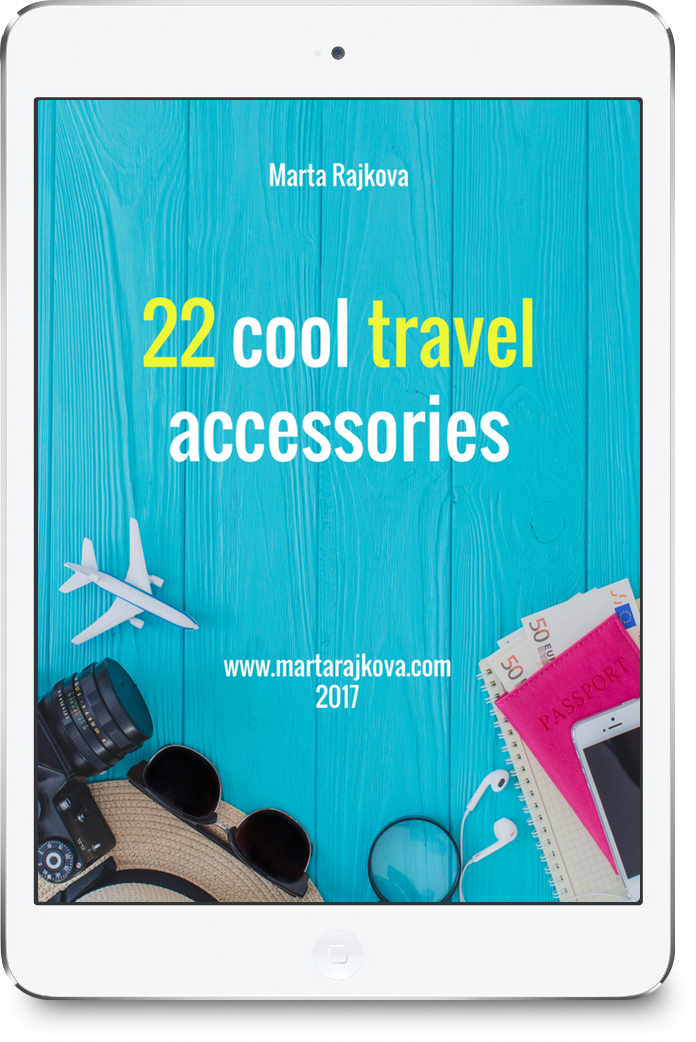 Do you like useful and stylish travel gadgets? Download my FREE e-book and get inspired by a list of 22 cool travel accessories that will make your travels easier, pleasurable and more fun.
Do you have experience with VPN? Any tips how to browse securely or any important updates regarding this topic? Please share it with us in the comments below.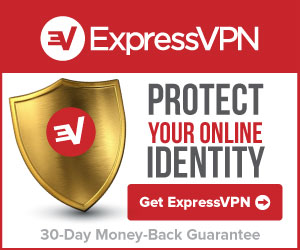 1