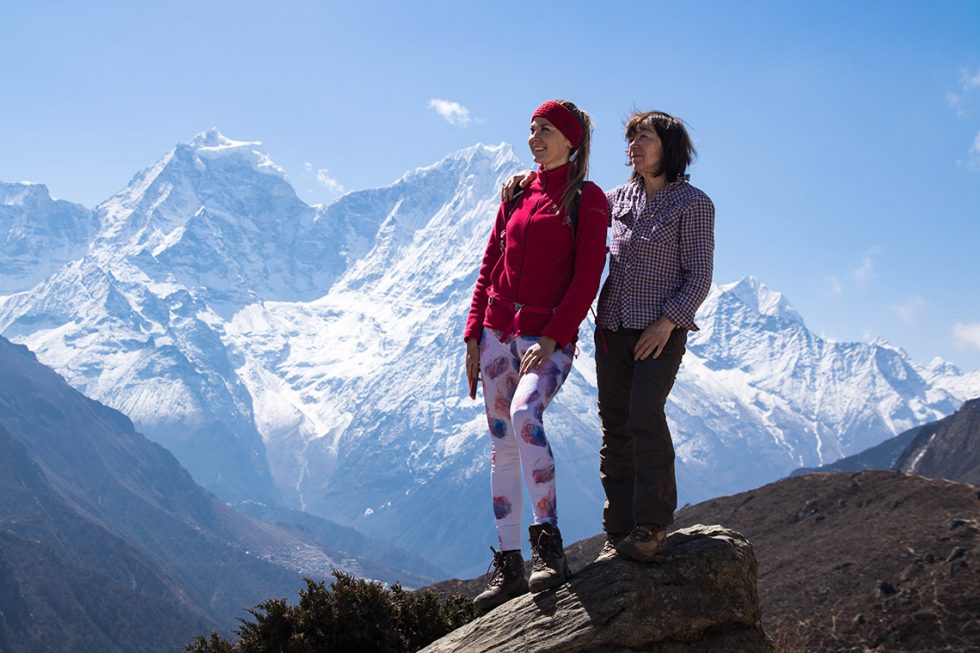 This video is about the stunning Gokyo Lakes Trek with my 62-year-old mother. After an unsuccesfull flight to Lukla with a small 14-seats plane we eventually took a helicopter, which was one of the most amazing things in my life. I almost shed a tear of happiness to be honest. Gokyo Lakes trek was a wonderful 11-days trek to 5 pristine lakes, along the largest glacier in the Himalayas with a final climb to Gokyo Peak (5357 m), from where we had a perfect panoramic view of the Himalayan Range including Mt. Everest (8848 m), the top of the world. And my mom made it!
Would you like to have the perfect backpack for hiking? I hiked two seasons with the Thule Women's Versant Backpacking Pack, Fjord, 60 L

I am totally happy with this backpack. It comes in a man version as well and in different colors. I am sure you will love it! 
This backpack is ideal especially for those who hike with a DSLR camera. You simply attach

Thule Versaclick DSLR Camera Holster, Black 

camera holster to the Thule backpack and the heavy camera will never again pull your neck or arm down and cause you pain. This camera holster is one of the best travel gadgets I have ever had.
For more information about the Gokyo Lakes trek – prices, itinerary and tips – click here.
| | |
| --- | --- |
| | Do you like useful and stylish travel gadgets? Download my FREE e-book and get inspired by a list of 22 cool travel accessories that will make your travels easier, pleasurable and more fun. |
Come with me to Mera Peak (6476 m)
Have you been to the Himalayas or are you an experienced trekker looking for a next challenge?
Would you like to see one of the most spectacular panoramas on Earth that includes Mt. Everest and other eight-thousanders?
Come with me to Mera Peak (6476 m), the highest trekking peak in Nepal!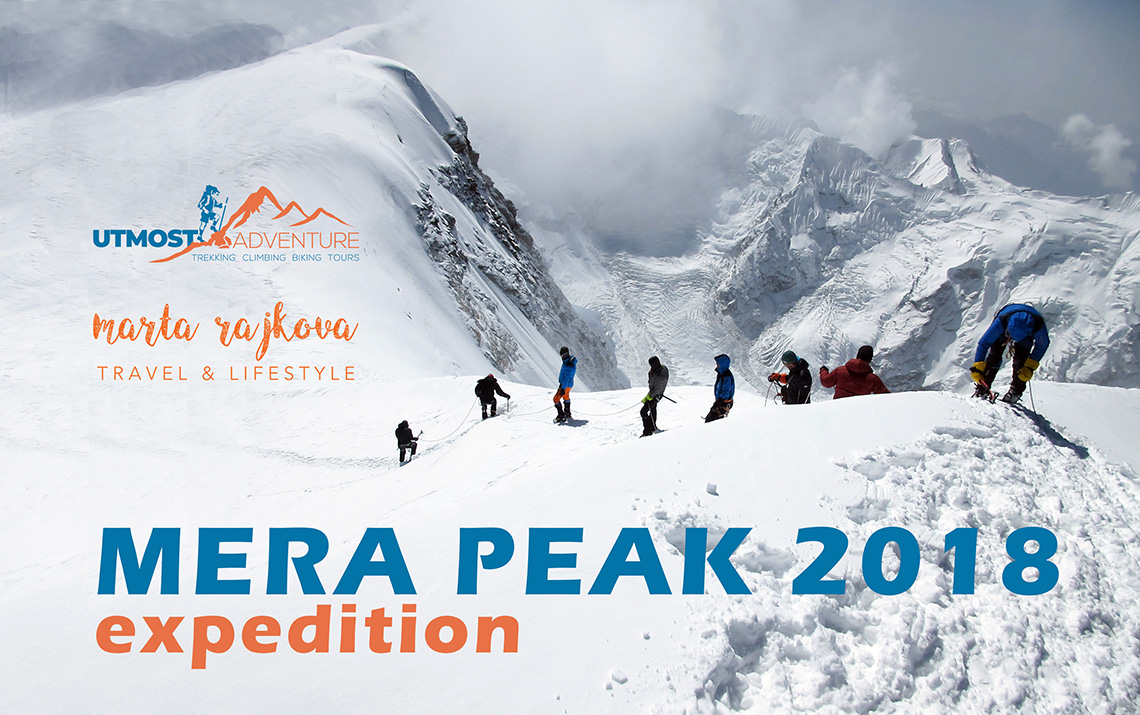 With an experienced guide and trekking staff we will get to the Mera Central summit for an unforgettable view of Mt. Everest (8848 m), Lhotse (8201 m), Makalu (8463 m), Cho Oyu (8201 m), Ama Dablam (6812 m) and many more beautiful peaks. Moreover, we will take the exhilarating flight to Lukla Airport, famous for its extremely short runway.
Previous experience with high altitude trekking/climbing is an asset, but no technical skills are required. All you need is good health and physical condition, as well as determination.
Date? November/december 2018
Duration? 21 days
Group size? 7-9 people
Price? ca. 2100 EUR (excluding the plane ticket to Nepal)
More details and itinerary coming soon. For more information contact me via email: info@martarajkova.com.
3