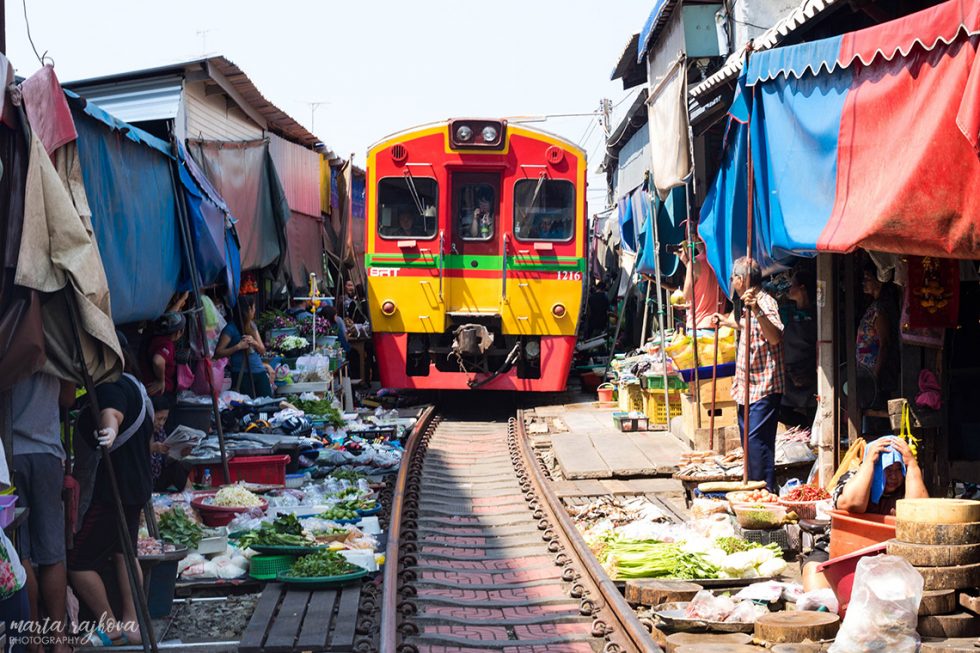 Maeklong Railway Market is one of the biggest attractions in the Bangkok area. It is an authentic Thai market well known for trains running through it. The vendors´ stalls with fruits, vegetables, fish, seafood, drinks or sweets are set right next to the railway. Only a few minutes before the train arrives, they lift the flexible roofs to make room for the train. When the train leaves, life continues normally, and the railway serves as a passageway between the vendors´ delicious goods.
Getting there
Maeklong Railway Market is located about 80 km south-west from central Bangkok in an area called Samut Songkhram (map). You can visit the market during a day trip. You can even check out another cool place nearby, the iconic Amphawa Floating Market (but this one is only open on weekends).
You have two options of transportation:
Taxi: They can charge you about 2000 THB. This form of transportation is worth only if you are a group of 4 and you want to get there fast.
Van: Vans depart from the southern bus terminal – Sai Tai Mai (map),the ticket costs 60 THB/person and the route takes about 1 hour. You can get to the southern bus terminal by taxi, Uber or public transportation (bus No. 511 has its stop nearby the famous Kao San Road). Minivans depart from the northern bus terminal – Mo Chit (map) as well, the ticket costs 90 THB and the route takes about 1,5 hours.
In the afternoon rush hours, however, traffic can be horrible, which can prolong your trip to 2-3 hours. It is advisable to visit the Maeklong Railway Market in the morning.
From Maeklong you can take a van back to Bangkok from the local bus station (map) for 60 THB (they might ask you fro 70-90 THB, but locals pay 60 THB, so try to negotiate and get this price).
Train schedule
Trains go through the market every day four times a day in one direction. Since Maeklong is the final destination of the train, logically, it has to leave the station at some point again. Therefore, the train runs through the market eight times a day in total.
The train schedule for 2018 is:
Train arrivals: 8.30 AM, 11.10 AM, 2.30 PM, 5.40 PM (last train)
Train departures: 6.20 AM (first train departs), 9.00 AM, 11.30 AM, 3.30 PM
It is advisable to come to the railway market 15 minutes before the train arrives/departs. If you miss it, you will have to wait for about 2 hours for the next one to come.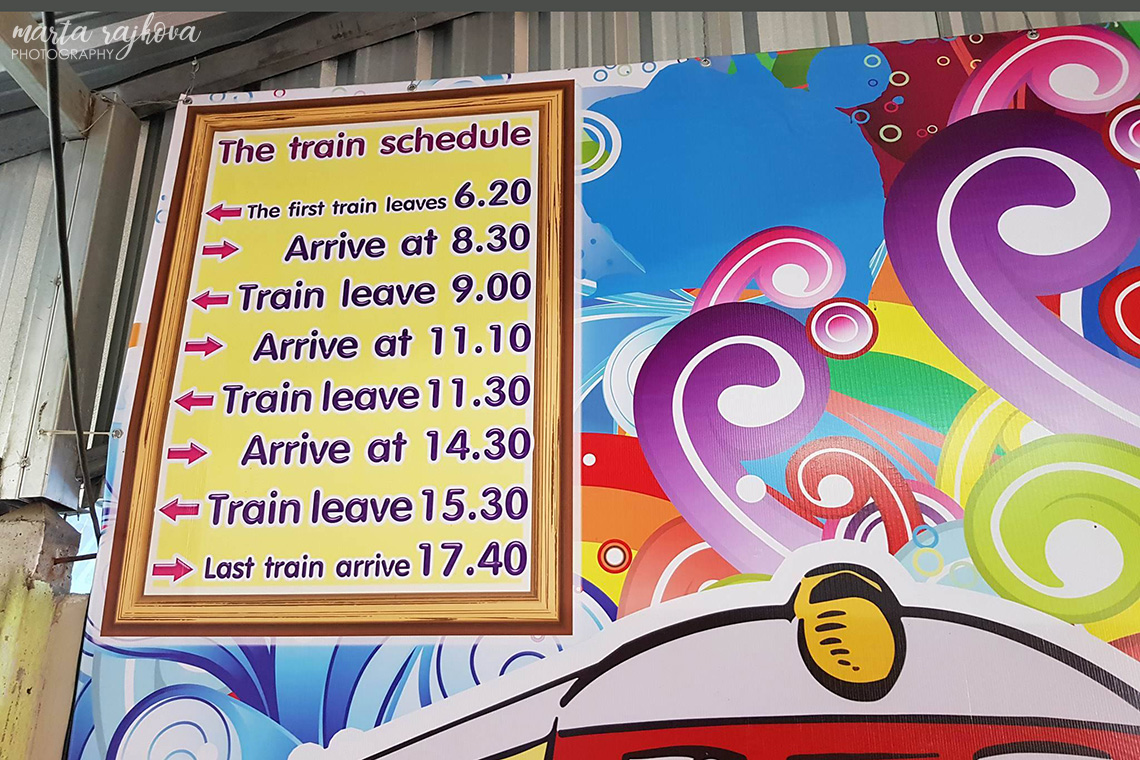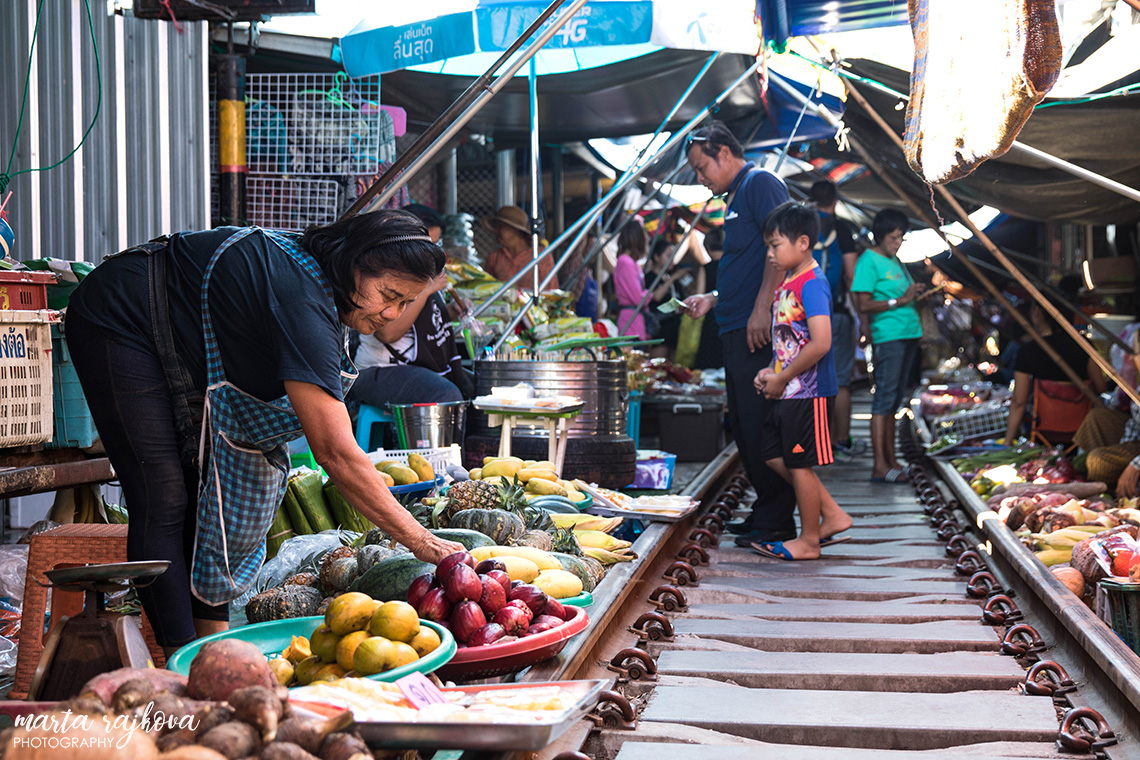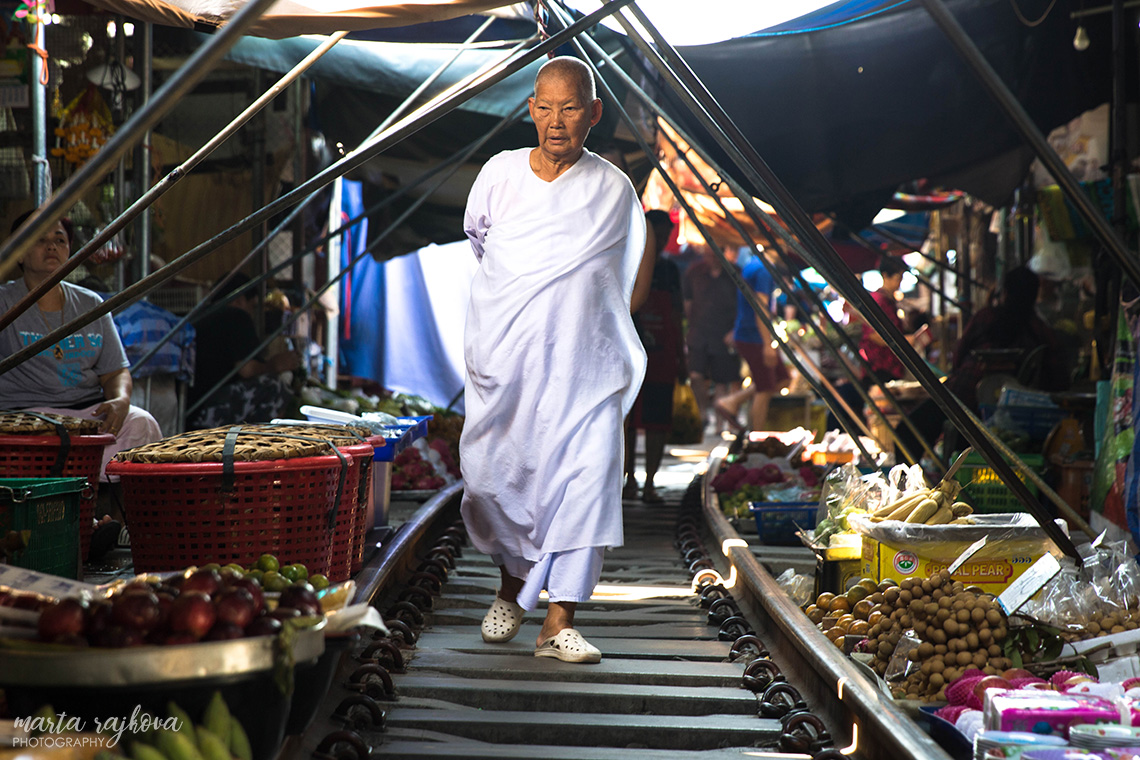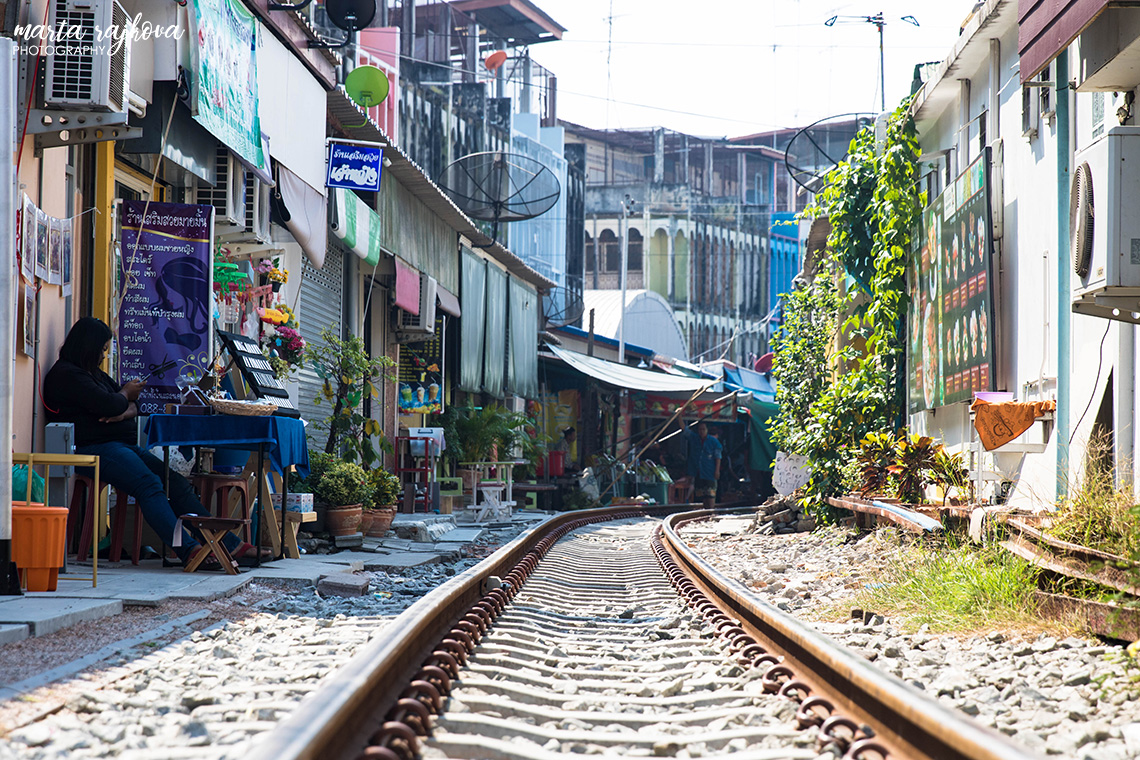 Maeklong Railway Market is very lively and cramped. And with the train going through it I dare say it is a must see in Bangkok.
Would you like to see the Maeklong Railway Market? Or have you already been there? Share your experience with us!
Are you a foodie going to Thailand? You should definitely take a cooking class in Chiang Mai.
3